Welcome to DdsSpeced Version 2.
Client link:
http://www.mediafire.com/download.php?mlttt4dmtji
or
http://uppit.com/v/NDUKSBE5
Server features:
Full automatic skillcape trimming
Many glitches fixed
Fair economy
Fair exp rates
Alot of dialogue
Fixed dialogue
Much less lag
90% Daganoth kings
70% or more Barrows
Added monkfish
Added vesta weapons
Added statius weapons
Removed alot of portals, Hans now teleports you places.
New dialogue features
*16* unseen quests
Full energy pots
62 waves of fight caves (Changed it back from 13)
Almost full towns, 80% Varrock, 90% Lummy, 30% Seers, 80% Falador (Estimations)
60% Cannon
Improved Pking
Improved Npc vs player
Improved many quests
Improved npc emotes
Lumbridge cellar
Working wild levels
Working Multi combat sign
Quest cape
Fixed "Attack" option to only show in wild
Working glory
Working games necklace
Autocast
Runes required to teleport, except for home tele.
New shops
Improved fight pits
Level up dialogue
New commands
+ All the features from the other verisons of Ddsspeced.
Pictures:
Hans teleporting-



Tutorial Island -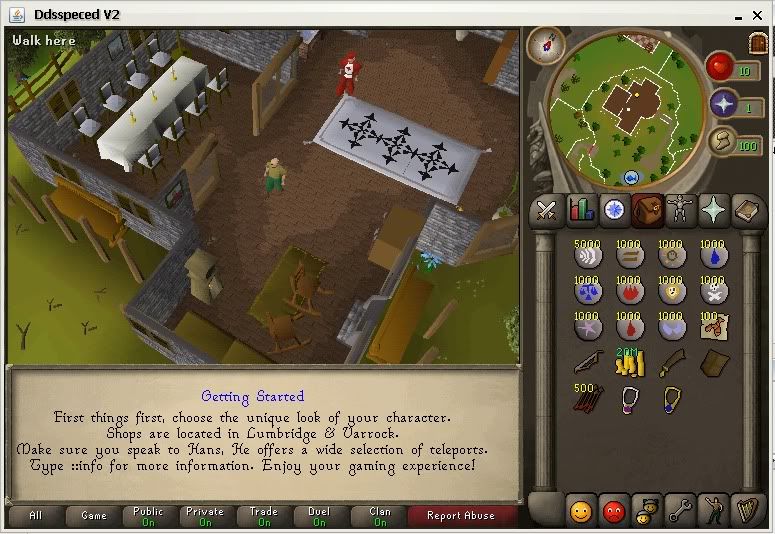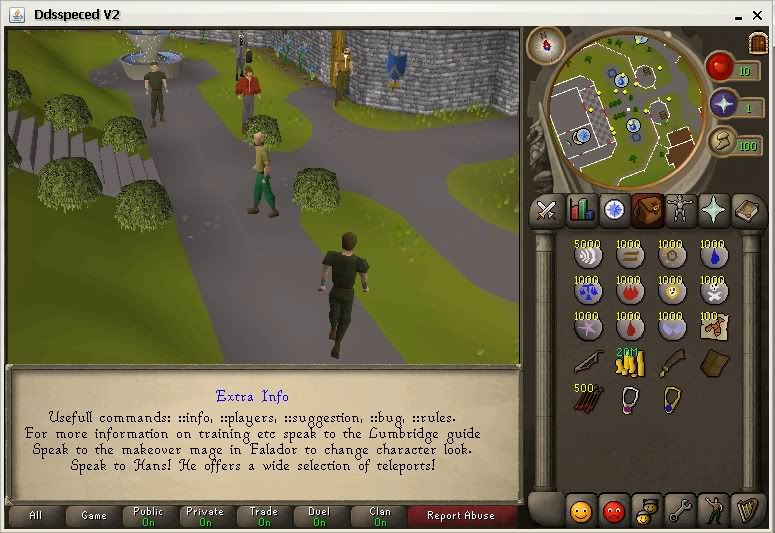 Cannon FTW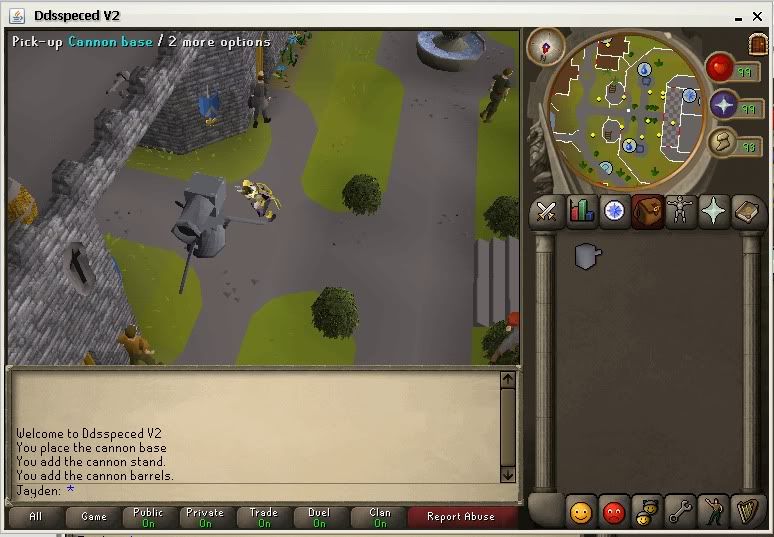 New Quests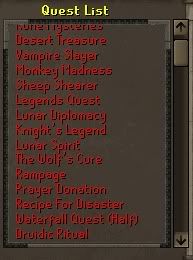 90% Dagganoths