League of Legends is similar to a chess styled game, you start out with many champions that have different abilities and you get to play as one champion out of the list.
Each champion has different abilities, ranger, melee, mage, and support.
As you play you earn points that can be used to unlock more champions or glyphs that make your champion stronger. Also there is a talent tree similar to world of warcraft where you put points in per level and can unlock cool things to increase your champion's strength.
When you are playing the game the main objective is to kill the other team's base. There is 3v3 and 5v5 type games. Both teams have minions that will be running to your base or their base and while you kill other champions for gold, you will also be killing creeps and turrets. With the gold you can buy stuff for the game you are currently playing to boost your character's defense, movement or strengths.
Whats so nice about the game is that it's totally free and the only thing that the company, "riot" makes money off is different skins for champions which don't affect gameplay, only cosmetic feature.
Here are some pictures:
Gameplay-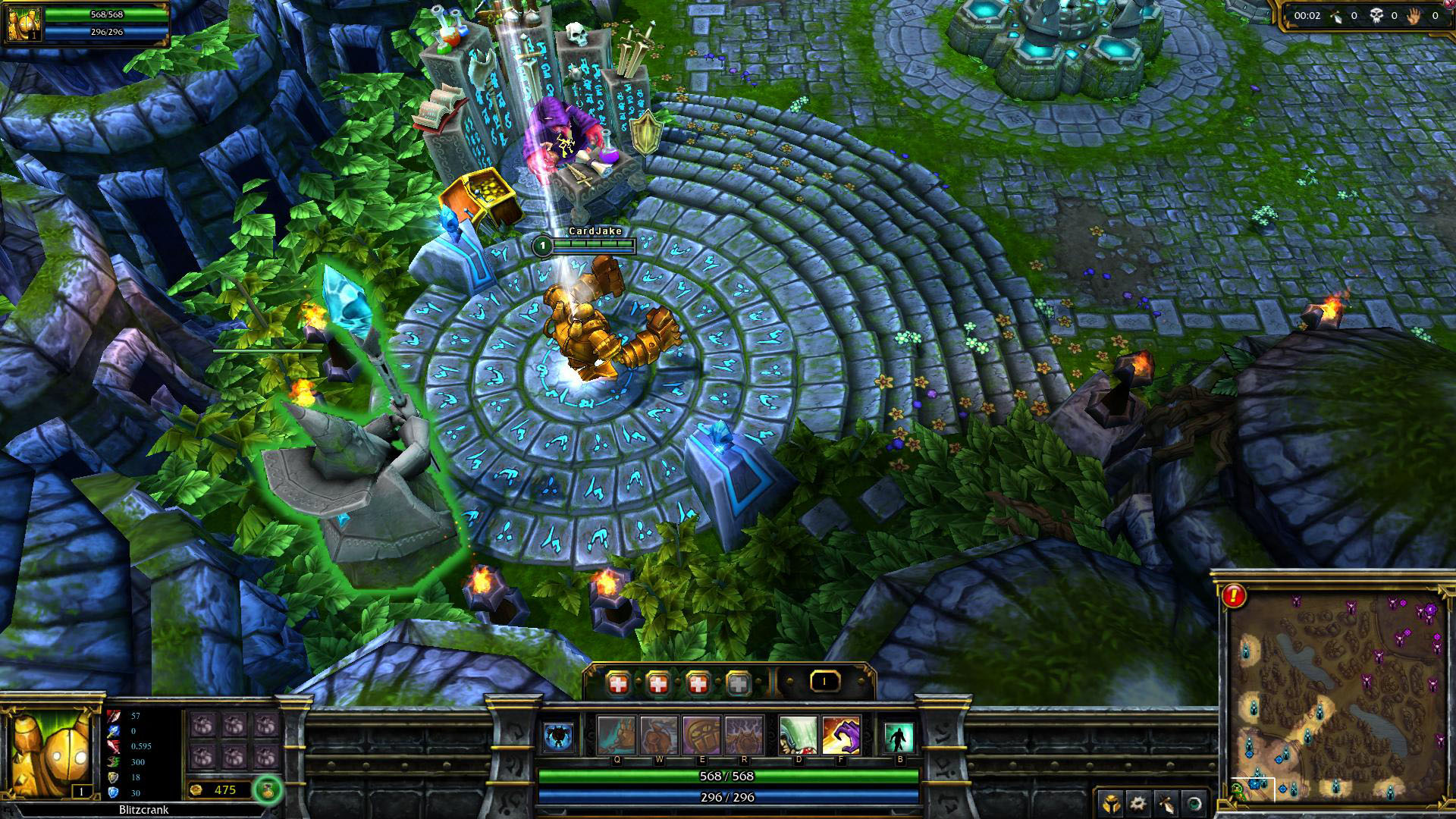 Desktop button-
Champions-
Here is a link to sign up and play-
http://signup.leagueoflegends.com/?ref=4c18664e57584