Hello everyone i am selling this beautiful level 125 in f2p and 130 in p2p it aint that rich but its stats are amazing.
I do not need this account anymore because it has got boring, i am looking either for swaps or money PAYPAL only sorry people the account i am looking for must have 99 range and the other stats i dont care, or the total level.
If you are wanting my msn please PM me first and ask for it post all your offers here before buying please and thank you.
I DO NOT GO FIRST so either you go first or we use a OMM or MM of my choice!
Well enough of the talking here are the pictures.
Recovs: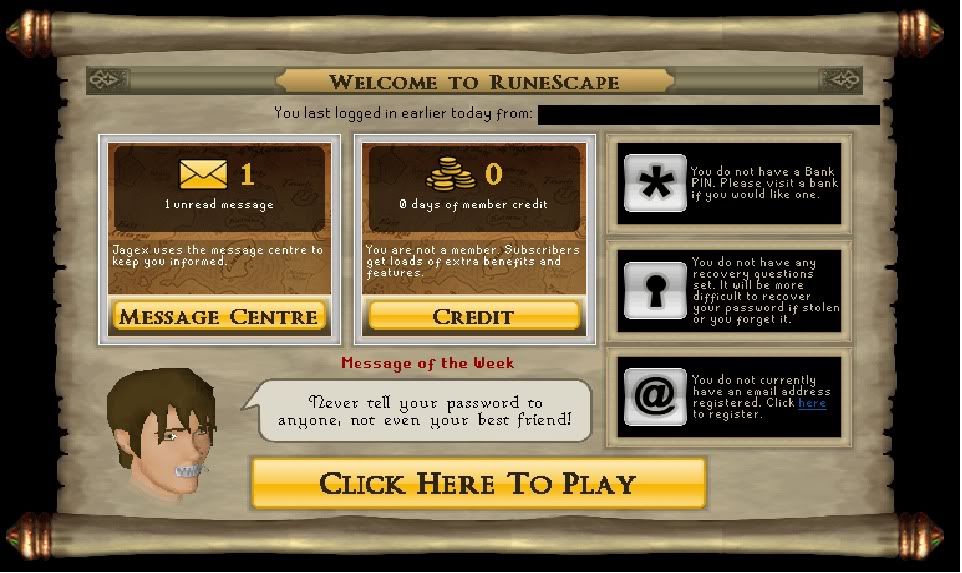 Stats: (99 Smithing!) Also has 75 construction, 67 hunter, and 70 summoning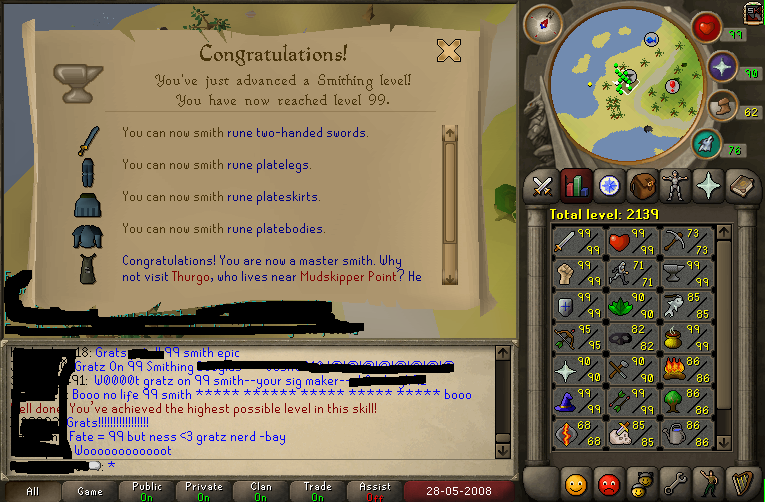 Bank: (Dont have much but thats okay it has things to start you out with.)
Well this is my account. Remember to read the top and if your here to scam GTFO now thanks.