He claims im trying to scam him by tryinng to verify he was actually legit.. Which he wasn't thank god i tried to get him verified or i would have been out alot of money
UPDATE: Also hes got fake vouches.. He'll probably delete them soon after seeing this.
Heres the convo with him BLAMING ME for scamming when he claims to be an ex-mod..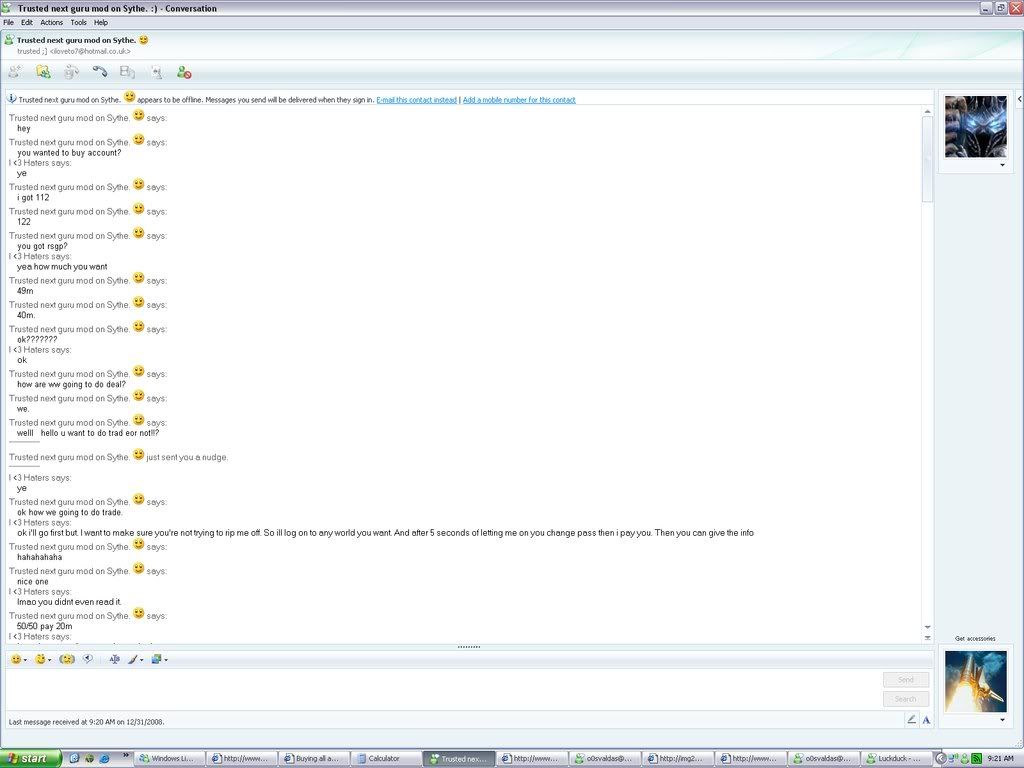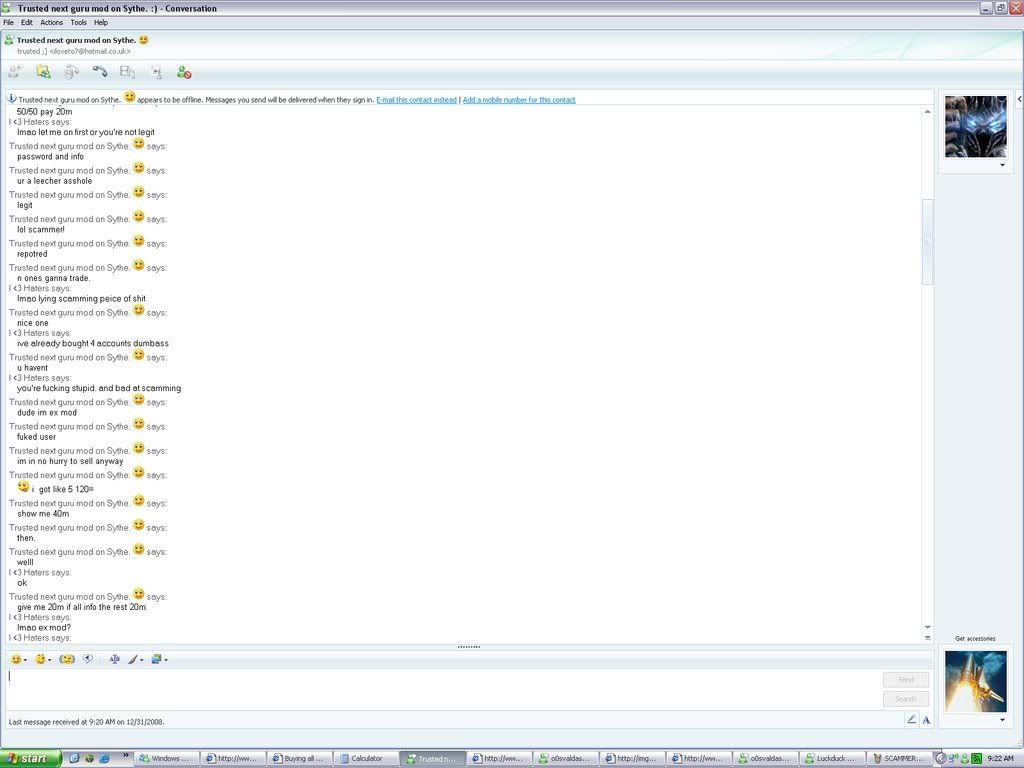 ENough said thanks... and owned..